Are We Just People video released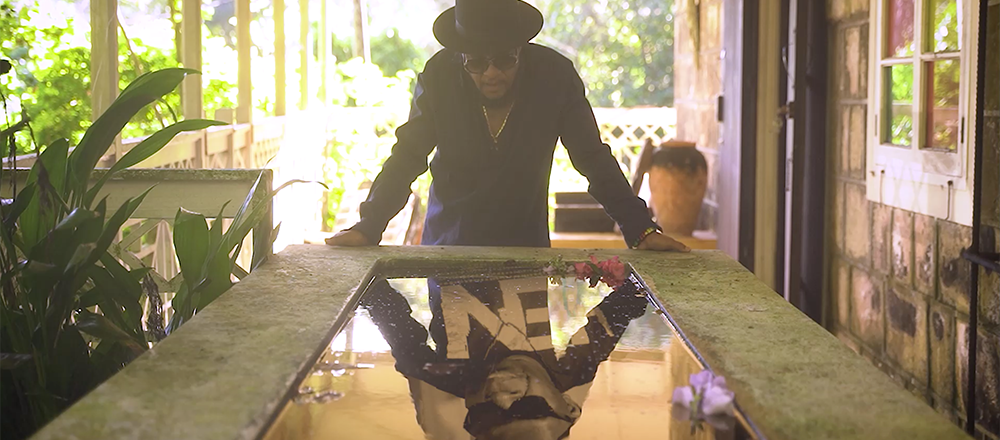 When Robin saw a picture of Maxi Priest visiting a friends house in Jamaica he joked – "What a great place for a video shoot". Whilst the restrictions of lockdown meant filming together was impossible, Robin's idea was brought to life with some clever 'digital conjouring' by video director Ben Milner (Brian May, Bastille, Disclosure and Rudimental) on the retro blues funk single 'Are We Just People'.
Whilst Maxi Priest pours his heart out reflected in a beautiful ornamental pond at a summer house in Jamaica, his collaborators Robin Trower and Livingstone Brown appear reflected in the still calm water.
Robin Trower said: "A video devised apart, yet bringing us closer in music."
Maxi Priest said: "What a fabulous experience it was filming the video for 'Are We Just People'. The location was my friend Wayne Jobson's house in New Ground, Limehall, St. Ann's Bay, not too far from the great Marcus Mosiah Garvey's home. We got up early the morning and met up with the crew Videographer – Jermaine Watson and assistants, Joel Younsang and Kirk Eveans. It was just really refreshing to get back into the groove of filming and being able to express the sentiment of the song and the lyrical content of which is so relevant to the times that we are in. I am very pleased with the outcome of the video and honestly look forward to sharing it with the world. Being able to film in the birthplace of the great prophet, Marcus Mosiah Garvey was very sentimental, and touching on many levels both spiritually and culturally. Just being by the river that he visited often to meditate…..everything that I do in Jamaica is always a joy and a blessing which is special to me because it keeps me grounded, and makes me feel like I am working for a purpose."